gear up & grill out
GRILLKILT grilling aprons cut out unnecessary back-and-forth trips from the kitchen to the grill. Our unique grill aprons offer storage, convenience, and style.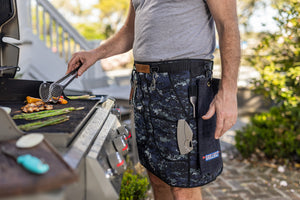 Completely Unique
Outfitted with ten pockets, a tool belt, 2 carabiners, and an attached hand towel...everything you need to dominate the grill.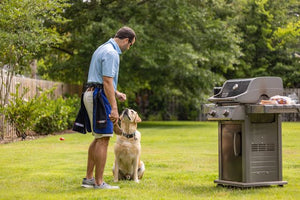 the most practical gift
GRILLKILT premium quality grilling aprons feature function and form. Our comfortable, breathable, and washable materials keep you cool while you turn up the heat.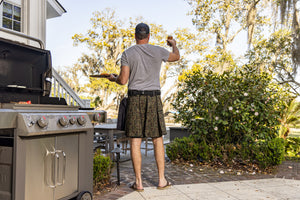 born in the u.s.a.
GRILLKILT grilling aprons are sewn in the U.S.A. with washable soft fabrics and durable materials.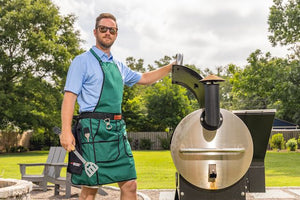 accessorize & Customize
Simply attach our "ragtop" bib (sold separately) if you want chest coverage. Remove the back panels if you want less coverage.
BEST-SELLING GRILLKILT GRILLING APRONS
Practical Features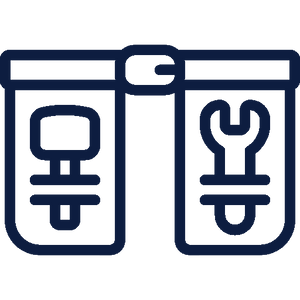 INtegrated tool belt and pockets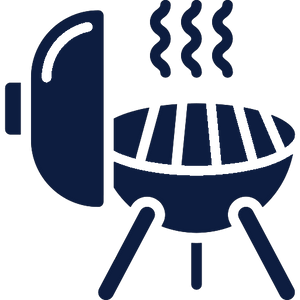 The Perfect gift for a grillmaster
Adjustable sizing, comfortable fit.
Watch this grillkilt features video:

"Perfectly designed to store and access all of his cherished grilling tools."
- Aly Walansky

"A versatile, pants-saving BBQ uniform that every serious meat-slinger should own."
- Patrick Coleman
"The accessory you didn't know you needed this summer."
- Rob Lyle
"Crafted under the guidance of barbecue pitmasters and chefs to ensure it's the applewood of anyone's eye."
- Perri O. Blumberg

"The only apron your Dad is going to need in his kitchen or grill station!"
- Vernic Popat
SIMPLIFIED "TAILGATER" GRILLING APRONS
What The grill masters have to say